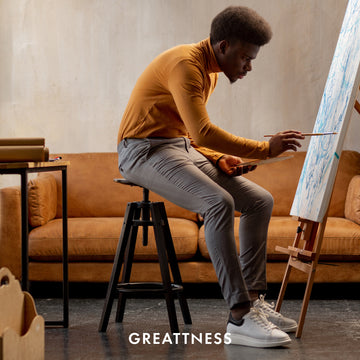 SAY HEY TO THE WORLD FULL OF ART!

Greattness is a platform that connects worldwide talented artist's and their artwork to our large community.

We allow artists to concentrate solely on their passion for art and design, free of the worries and stresses of a business.

Greattness can offer you the following benefits:

--> FOCUS ONLY ON YOUR ART
--> FREE ADVERTISING
--> 100k+ AUDIENCE
--> 10% COMMISSION

Join our artist community and earn with your artwork passive residual income month after month. Hungry for more?

We love all cultures and styles. We'd love to see yours, email us at: artist@greattness.com | or send the valuation form.